My Town Tutors is making a huge commitment to be the #1 tutoring resource for parents and teachers in America. Our motto is "Teachers are great tutors!" Parents love the fact that every teacher in our directory is a teacher! This summer we are expanding to all 50 states!
Read an article that explains why My Town Tutors is becoming the #1 resource for tutoring in America!
Please Share!
GREAT SEO ADVERTISING OPPORTUNITIES!
February Jokes: Funny February Jokes
February 2nd: Ground Hog Day Jokes: What do you call Punxsutawney Phil's laundry?… Hogwash.
Super Bowl Sunday: What football play should you be suspicious of in the Super Bowl?… The quarterback sneak. (Top Football Jokes)
February 14th: Top 25 Valentine's Day Jokes: Why is Valentine's Day the best day for a celebration?… Because you can really party hearty!
February 20th: President's Day Jokes: What would you get if you crossed a gorilla with the sixteenth US president?…. Ape Lincoln!
March
IPractice Math is a great resource for parents and teachers! It offers learning topics in Algebra, Calculus, Decimals, Fractions, and Consumer Math. Teachers and independent learners can register. here to register.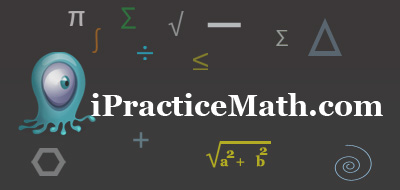 March 14th Pi Day: 101 Pi Day Jokes: 3.14% of Sailors are PI rates! (Top Pirate Jokes)
January Jokes: Funny January Jokes
January 1st: New Year's Day Jokes: What does the Easter Bunny say on New Year's Day?…. Hoppy New Year! (Top Easter Jokes)
January 4th: Spaghetti Day Jokes: What do you call a fake noodle?… An impasta.
January 5th: National Bird Day Jokes: What kind of math do Snowy Owls like?… Owlgebra! (101 Pi Day Jokes & Algebra Jokes)
January 11th: National Milk Day: What did mama cow say to baby cow?… It's pasture bedtime. (Mother's Day Jokes)
January 13th: Friday the 13th Jokes What do get when you cross Jason Voorhees and a box of cherrios?… A cereal killer. (Top Cereal Day Jokes)
January 15th: National Hat Day Jokes: What did the hat say to the tie?… "You hang around here…I'll go on a head."
January 18th: Winnie the Pooh Jokes: What's Winnie's favorite bird?… Christopher Robin. (National Bird Day Jokes)
January 19th: National Popcorn Day Jokes: Did you hear about the popcorn that joined the army?… They made him a kernel. (Veterans' Day Jokes)
January 20th: Inauguration Day Jokes: What is the most popular college for inauguration?… The Electoral College.
January 23rd: Pie Day Jokes: 3.14% of Sailors are PI rates! (Top Pirate Jokes)